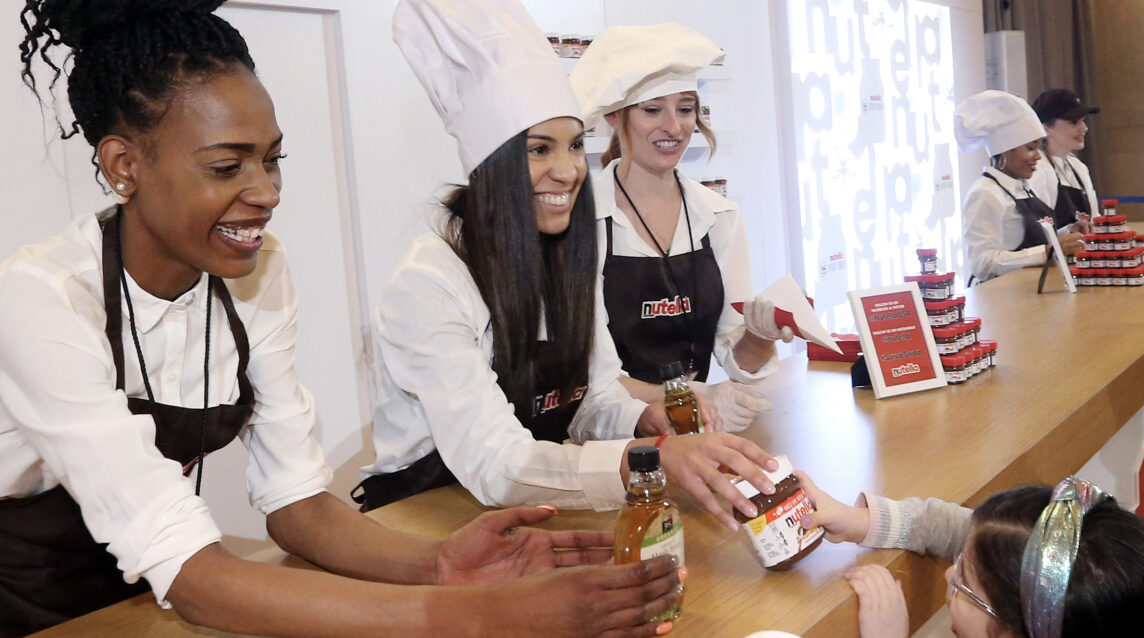 Nutella Syrup Swap Shop Brand Experience
CREATIVE IDEATION / EXPERIENCE DESIGN / EVENT PRODUCTION / VENUE PROCUREMENT
In celebration of National Pancake Day on February 25th, Nutella encouraged pancake-loving families to incorporate the beloved hazelnut spread into their morning routine. To incentive this swap, the brand offered a free jar of Nutella to those who were willing to hand in their maple syrup.
Track designed and produced the Nutella Syrup Swap Shop, bringing it to Grand Central Station's Vanderbilt Hall in NYC. Upon entering through a statement-making Nutella Jar-silhouette archway, guests were guided toward one of two swap stations – those who came without syrup received a sample-sized Nutellino' jar, and those who came prepared received both a full-sized jar and a custom decorated pancake for all members of the family. "Pancake artists" took design requests and drizzled decorative, Instragram-ready Nutella toppings.
A table was set for guest to enjoy the treats on-site, surrounded by three-dimensional Nutella wall art.