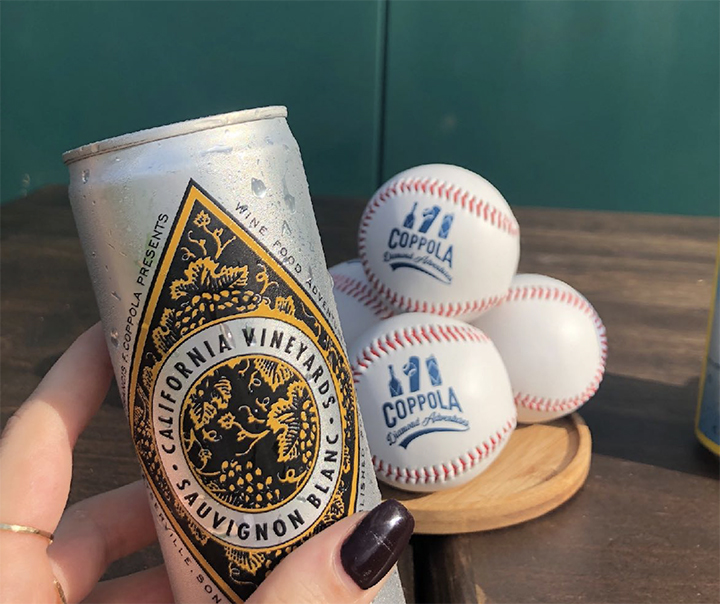 Coppola Wine "Day on the Diamond" Event Series
CREATIVE VISION / EXPERIENCE DESIGN / EVENT PRODUCTION / SPONSORSHIP ACTIVATION

Coppola Winery had a vision – one that challenged the outdated association of beer and baseball. Why shouldn't wine-lovers be able to indulge just the same? With the release of four signature varietals in full-serving cans, Coppola saw an opportunity to fulfill this vision. In partnership with the brand, Track helped them make their way into the stadium and onto the field.

Track ideated and developed a re-imagined day at the ballpark. In Oakland, Arlington, and Atlanta, guests were invited to enjoy special stadium access and a variety of memorable programming. Each event included games on the field, an array of stadium-inspired treats, and fun photo opportunities.

In advance of each activation, Track lead local market promotions – anchoring onto the brand's own national campaign. Messaging shared through radio and influencers offered a CTA to win event tickets.