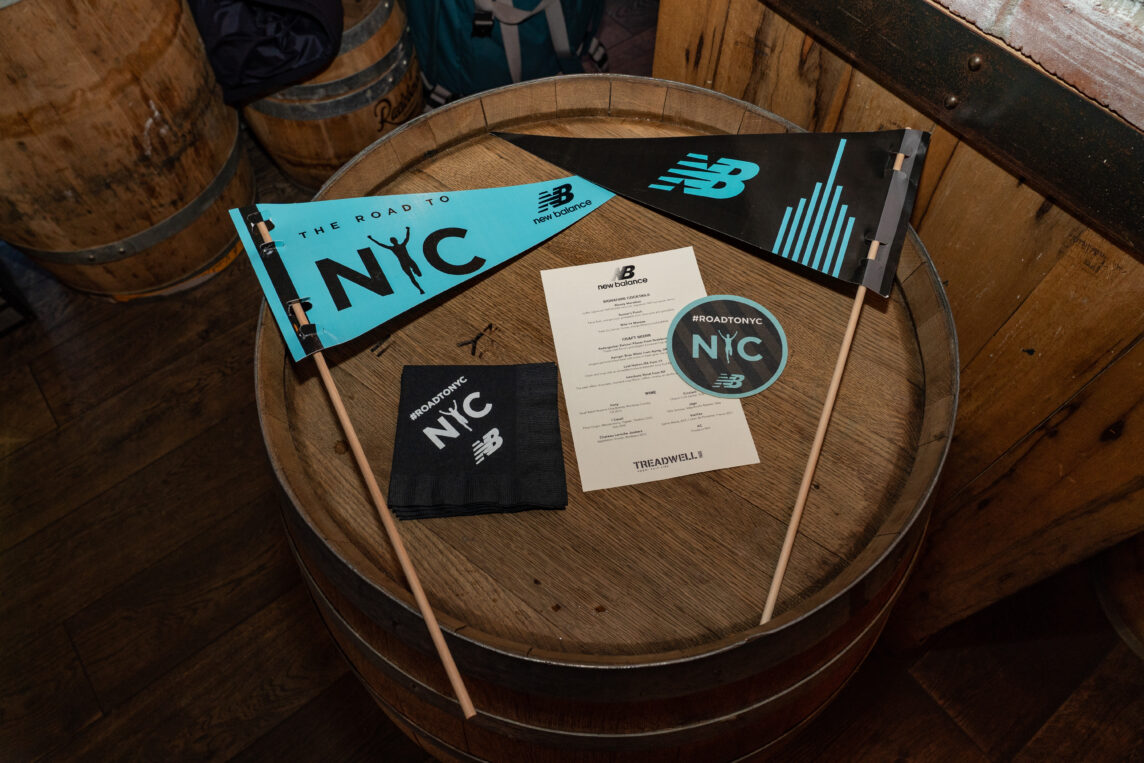 New Balance NYC Marathon Sponsorship and Activation
IDEATION OF PROGRAMMING / STRATEGIC PLANNING / EVENT PRODUCTION / CUSTOM CREATIVE

As the official sponsor of the New York City Marathon, New Balance goes above and beyond to host hundreds of global guests each year. For three years in a row, Track has partnered with the brand to produce a four-day program of curated activities – ensuring that every runner's experience was both welcoming and memorable.
This all-encompassing activation paired a New Balance product showcase with exclusive viewing access on the day of the race, premium athletic takeaways, custom-designed maps and mobile apps, and a dedicated post-race dinner for marathon participants.

Equal parts strategic and personal, our campaigns placed community-value as a core focus – ultimately proving authenticity to boost brand affinity.