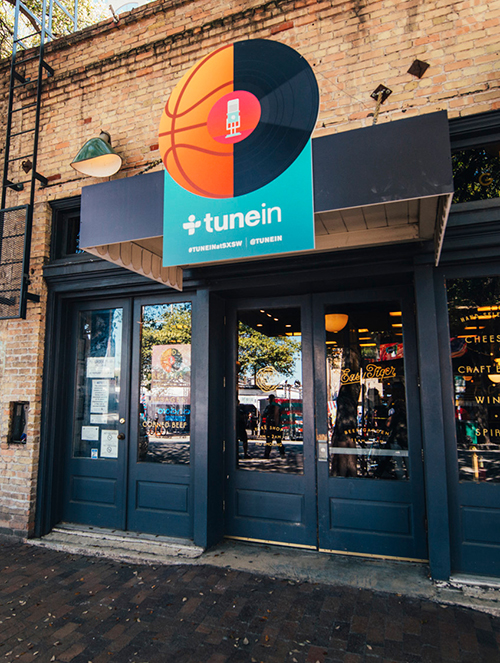 TuneIn – Sponsorship Activation and Promotion
SPONSORSHIP ACTIVATION / EXPERIENCE DESIGN / EVENT PRODUCTION / DAILY MANAGEMENT

For the past two years, TuneIn has been working actively to create continuous national brand awareness. The media streaming property has called on Track as their key partner in event programming. Together, we've executed a variety of exciting cultural tentpole events at the SuperBowl, NBA All Star Game, NFL Draft, MLB All Star Game, Country Music Fest, SXSW and more.
Beyond the design and production of cultural tentpoles and marquee moments, Track developed and managed live broadcast and fan engagement programming across 2018 and 2019.

Track also on-boarded consumers to download and sign up for the app – a core motivator for product education and the key to building a loyal and consistent user base.